DeVito, Dinklage, and Dodge: How We Rated The Super Bowl Ads
---
Let's just lay this groundwork to start this off…
Most people do NOT enjoy ads.
This makes it hard for advertisers to keep people's attention, since it's usually relatively clear when commercials are about to start, especially on TV. So they have to get inventive, and nowhere is this inventiveness and creativity usually more on display than during the annual Super Bowl every February to cap off the NFL season and crown its champion.
We here at AtticSalt thought it would be fun to use the Stories feature on our Instagram for some real-time evaluation of the much-anticipated commercial spots that run during the game. We even stretched it a bit further by including social media ads and brand presence too. (Want to see the whole IG Story? Check out the highlight labeled "Super Bowl Ads" on our account here.)
Check out the results below as selected by our judges: AtticSalt Founder, Rani Sweis, and new Social Media Director, Vincent Orleck.  If you want to watch any of the ads again, just click the links. Feel free to let us know what YOUR favorites (or not-so-favorites) were from the big game!
THE GOOD
MOST HEART
Not a total shock that two automakers would come away with this award, but it is interesting to note that they're both non-domestic car brands while one of the big domestics actually created a huge controversy around themselves (more on that at the end of this post).
MOST CLEVER
Tide, "Are All Ads Tide Ads?" (Rani)
Tide really leaned into the culture, snagging Stranger Things star David Harbour to spread himself across every different type of commercial template in the first ad that ran, and questioning if every ad during the broadcast is actually one for Tide. They then followed that spot up with a few more sprinkled throughout the game where Harbour popped up in other places, which made viewers stop, recall and reconsider the question.
Tourism Australia, "Crocodile Dundee" (Vincent) 
Meanwhile, Tourism Australia fooled a BUNCH of viewers by making people think there was a Crocodile Dundee redux in the works (starring Danny McBride and the Hemsworth brother from Thor). Come to find out by the end of the commercial that no, that was NOT actually a knife…it was an ad to visit the outback that also broke through the fourth wall.
FUNNIEST
TIE – M&M's, "Human" w/Danny DeVito and Doritos/Mountain Dew, "Doritos Blaze", w/Peter Dinklage, Morgan Freeman, Missy Elliott (Rani)
This was more a question of two halves. DeVito and the chocolate with the candy-coated shell came away winning early on the comedy side by turning a regular old red M&M into its human counterpart, which was DeVito. It had a tinge of the funny-weird side, but DeVito is so naturally funny that it was an easy pick. Doritos and Mountain Dew teamed up (naturally) to throw a star-studded lip-synch rap battle at viewers which didn't disappoint (AND it even included hashtags!)
NFL, "Dirty Dancing" (Vincent)
Late in the second half, as the New England Patriots were losing BUT trying to make their way downfield versus the Philadelphia Eagles vaunted defense, Pats fans had to endure arch-enemy Eli Manning having the time of his life, prancing across the screen in a recreation of the famous final scene from "Dirty Dancing". His dance partner? An apparently fully-healed Odell Beckham Jr., of course. Even Patriots fans have to admit, this one was comedy gold.
BEST ATTACK ON A COMPETITOR
Sprint, "Artificial Intelligence" (Rani and Vincent)
There actually was only one other ad spot that could even fall into this category (Wendy's had its usual snark, but it wasn't original). Sprint really capitalized on the recent artificial intelligence hype (with a Westworld/Ex Machina feel mixed in) and created a clever yet pointed message that remained on brand.
THE BAD
TIE – Diet Coke, "Mango Made Me Do It" and Bud Light, "Bud Knight" (Rani + Vincent)
We get it, Coca Cola. You're going to a skinnier can. There wasn't a lot of subtlety with this one.
And while the running Bud Light "Dilly Dilly!" gag has extended its 15 minutes throughout most of the NFL season, it didn't really hit home hard during the title game. Even though Budweiser tried VERY hard to keep it relevant, this campaign was on its last legs and should probably have been drawn and quartered a few weeks ago at best.
THE UGLY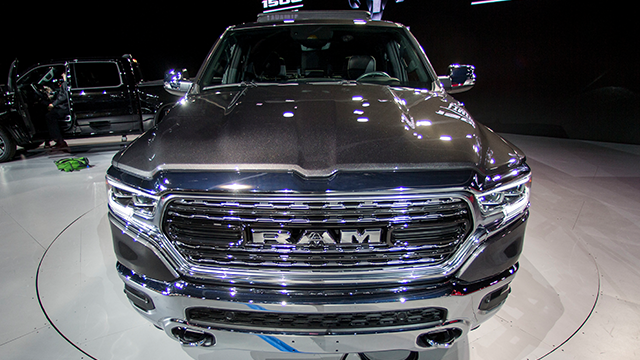 Dodge Ram, "Martin Luther King" (Rani)
Classic case of "Is ANY PR better than NO PR?" as almost immediately after airing, social media started lighting up with complaints of Dodge using MLK's voice and words to sell a product. In reality, the ad spot took his words out of context by only including a piece of the whole speech, one in which he actually (and specifically) preached AGAINST car commercial tactics. Someone put together a different version of the commercial which you can check out here.
Fabreze, "#BleepDontStink" (Vincent)
The campaign itself was solid, amusing and brought in a big social media aspect with the hashtag being the focal point. But that ended up as a big problem since anyone that went to the hashtag on Twitter and clicked on it could potentially see that the multitude of activity around it on the platform was being created by "bot" (fake) accounts. This tactic has been heavily in the news lately, and wasn't a good look for the brand:
What do YOU think? Which were your favorites, and which were not-so-much so?